About Vietnam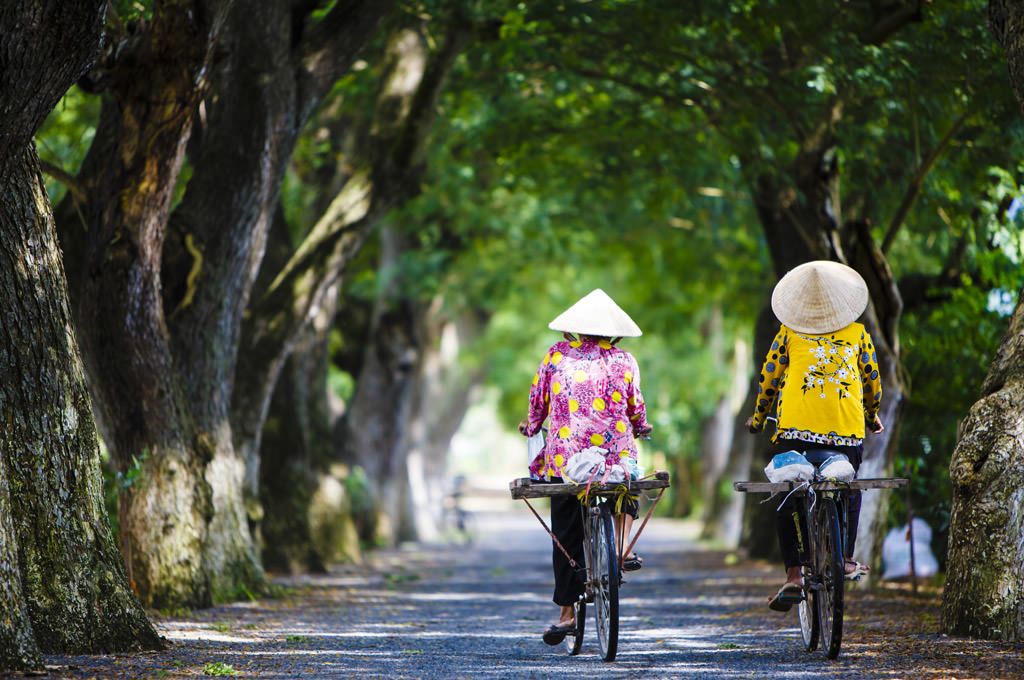 Vietnam is a tropical country in the northern hemisphere. With its geographical diversity, the country has inherited many famous natural resorts such as Sapa, Tam Dao, Bach Ma, and Dalat. These resorts are usually located 1,000 meters above sea level; therefore, they have climates that are similar to those of the temperate zones. Dalat City is not only an ideal tourist resort, but it is also a city of pine forests, waterfalls and many kinds of beautiful flowers. Coming to Dalat, tourists are diverted by the strong and tender melodies of the T'rung and Gong, two typical musical instruments of the highlanders commonly played at evening parties
Vietnam has many famous national parks, which are great collections of precious plant and animal species of the tropical zone. The most famous national forests include Cuc Phuong in Ninh Binh province, Cat Ba on Cat Ba Island, Con Dao on Con Dao Island, etc. There are several regions in Vietnam that have been reserved as gardens and bird sanctuaries. At Minh Hai Sanctuary, there are more than 80 species of birds. At Tam Nong Sanctuary, there is a garden conservatory for redhead cranes, established as an information center for cranes funded by the International Fund for Bird Protection in Bergheim, Germany.
Vietnam has abundant mineral water sources found throughout the country, such as Quang Hanh hot stream in Quang Ninh province, Hoi Van mineral spring in Binh Dinh province, Vinh Hao mineral spring in Binh Thuan province, Duc My stream in Nha Trang, and Kim Boi mineral spring in Hoa Binh province. These areas have become resorts for health rehabilitation and relaxation attracting numerous visitors every year.
Vietnam has a long 4,000-year history, over which many valuable architectural heritages of rich oriental culture have been built. Many of these vestiges maintain their ancient appearances, such as the One Pillar Pagoda and Kim Kien Pagoda in Hanoi, Pho Minh Tower in Nam Ha province, Binh Son Tower in Vinh Phuc province, Tay Dang Temple, Chu Quyen Temple and Tay Phuong Pagoda in Ha Tay province, Keo Pagoda in Thai Binh province, and But Thap Pagoda and Dinh Bang Temple in Bac Ninh province. In the villages of the Central Coast of Vietnam, Cham Towers are the remarkable vestiges of this lost civilization. In particular, the royal architectures of Hue Ancient Citadel were recognized as a World Cultural Heritage Site by UNESCO.
In addition to the above mentioned tourist potentials,
there are many beautiful places in Vietnam that remain untouched
and unexploited for tourism